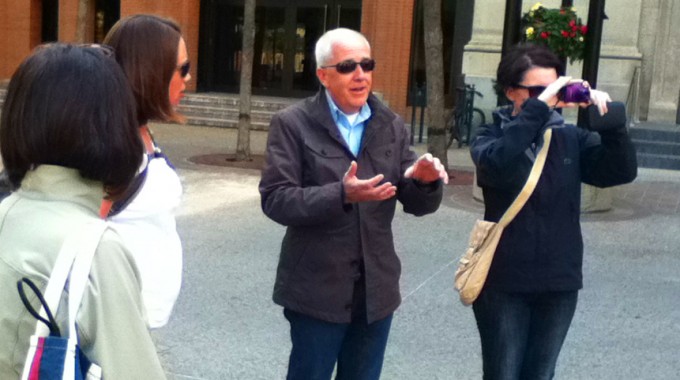 Ask Our Guides: Scott's Top 3 Favourite Highlights on Tour
Last month our long-time guide Shellie shared her top three sights in Calgary (that can be found on our tours). Today, our Co-Founder and head guide Scott is taking his kick at the can, and is finally divulging his three favourites.
Here they are:
1 – Family of Man. The controversial nature of the installation was such a lightening rod for art in the city and to have it on the grounds of the former Board of Education is quite poignant. People love the length of the pieces and how the long feet give a sense of connection to the Earth.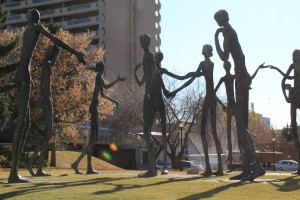 2 – The Map [Harry Hays building]. Also love how a local Alberta artist, Joe Chomistek, created the two pieces along side our federal building. He is from Scandia Alberta and the great thing about the piece is that it asks many more questions than it answers. It connects very well to two other pieces nearby…….the flags of Canadian provinces and territories, and our Coat of arms.
3 – The Winter Garden. An absolute oasis in the city. Peace, tranquility and welcoming to all. The living plant wall begs to be touched (but please don't!!). A mixture of artificial and natural light means that it looks completely different every time we take guests in. It's the kind of place that nobody wants to leave and everyone promises to return.