We are Calgary's walking tour experience
Connect with us to discover what makes Calgary such an exciting place; history, architecture, river walks, public art, secret sculpture gardens, cool public spaces, restaurants, shopping and more!
Every building tells a story.
As does every street, block, park, monument, and piece of art on the Downtown Core Tour. Our most popular tour, 2 hours is seldom enough. You can read more here, but you might want to join us to find out for yourself.
Tour Info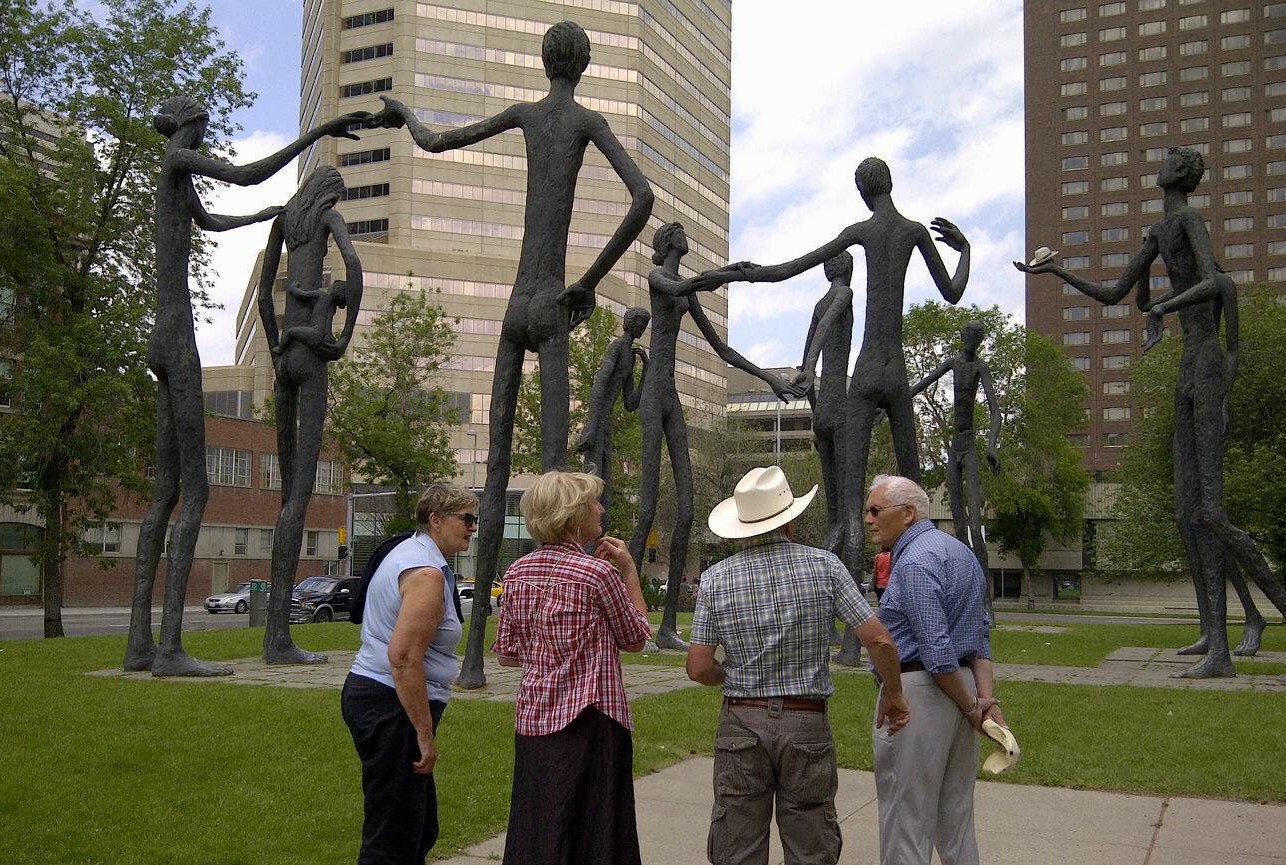 Ready to join us for a walk around Calgary?
Sign up for our email newsletter:
Tour Updates
We've removed July 3rd, 10am from our active schedule (Stampede Parade!).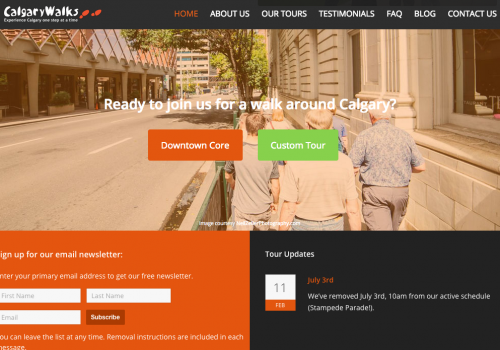 February 25, 2015
Now that 2015 is well underway, and Spring is (hopefully) right around the corner, we…
Thanks for a fun and informative walk. (Where we all learned something!)

Some feedback on my walking tour of Calgary on Thu, 18 September. I enjoyed the guided tour immensely. A great guide and another tax officer, just how you managed to pair up an IRS (US) officer and a retired Australian Tax...

"We enjoyed the walks with Scott and Joanne very much. Specially because they were very enthusiastic guides and you can hear in their stories, they love their city. Our compliments! We do hope you will organize these walks again next year."